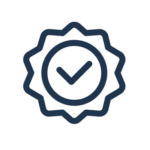 Guidance on which immigration program is right for you.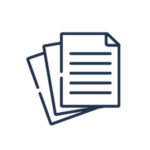 Helping you gather the necessary documents and information.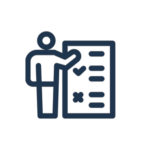 Reviewing and preparing your application.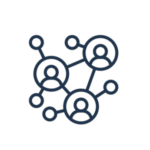 Communicating with immigration officials.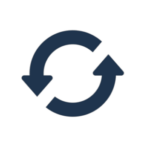 Providing updates on the status of your application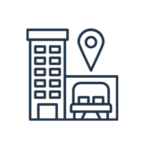 Providing Landing Services
One of Top
0
Immigration Firm in Metro Vancouver
StayInCanada Client's feedback
4.9
Based on 105 Reviews
Michelle Smith
2022-11-12
Meeting Amr and the team from CIMMA has really been helpful.
They are friendly, polite, and very understanding of my situation and assist
me to reach my goals. I would definitely recommend Amr and his team for all Immigration related
assistance.
Read more

Rishabh Bandari
2022-11-12
Jean Jeyaraj from CIMMA is a great consultant who is always readily
approachable. I find her knowledge and experience in this domain to be
quite extensive as she's been able to assist me with various IRCC related
topics. Please do check out CIMMA for their best-in-class immigration services!
Read more

Nikola Mihálová
2022-03-13
This is my second consultation with CIMMA, always helpful, to the point,
and Adam made everything understandable for me. I had no problems with my
previous application, Common-Law Visa, got approved without asking for any
further information. Fully reccommend, if this is your first time applying!
Read more

Gabriela Doibani
2022-03-01
Amr is my immigration consultant and l am so happy that l got lucky
to have him deal with my documents.One thing l love about him is the
quick reply to my emails and the fast work he does to help with my situation.
He is honest and tells me the truth straightforward, which makes me trust him.
I would rather know the truth, even though it might be a taught way for me to go through,
instead of hearing fairy tales. Amr is very professional and knowledgeable about his area.
Hope that he will show me support and bring my case till the final destination, when
l reach my goal about the staying in Canada. Thank you, Mylen, for always replying
back quick and keeping me in touch with the updates.
Read more

Avery Greene Jr.
2022-03-03
Working with CIMMA is looking to be an encouraging and enlightening experience!
My fiancé (citizen) and I (non citizen) have been trying to navigate our relationship
throughout the unpredictable COVID season. With so many immigration options available,
we didn't know where to start. Fortunately, Amr Shehata's services were the blessing
we needed. Amr has been a pleasure to work with. He is informative, friendly, attentive,
and an overall professional. Many thanks Amr!!!! We are so excited to work with you!
Read more

I came to Amr based on my friend's recommendation. Our first session was about my current situation and options to stay and at the same time continue working in Canada (Amr asks lots of questions to make sure he is able to outline all the options for your situation). What's more, he offers 20 mins follow up call for free where I was able to confirm some questions regarding my Express Entry profile (which wasn't even point of discussion in the first session). It seems he knows what he's doing and he knows what the immigration officers are looking for.
assistance.
Read more

lamya A.Rahman
2022-03-10
The interview was very fruitful , Thanks to Mr. Amr ,he was vey organized ,helpful and handled all the situation in a good manner and lighted all dark angles concerning our case , directing us to the right start . it was a pleasure to have a chance to meet him . hoping all the best in next steps . assistance.
Read more

Mr Amr was ontime with zoom meeting, respectful, listen well, great advice, repeat clearly when asked to and made sure I understand. I would recommend CIMMA to anyone wanting this service
assistance.
Read more

Vaclav Šmejcky
2022-04-03
I very appreciate all accurate information you have provided me, guidance through PR application, the generous given hand and quick easy going solution, adjusted to my case, you came up with. It's been a pleasure to cooperate with you. Thank you very much guys!
Read more

Galvany Carrillo
2022-06-03
I received clear answers in my consultation. Thanks!
assistance.
Read more

Varun Rustomji
2022-22-01
I had a consultation with Amr and he was extremely patient and thorough. I'd highly recommend CIMMA for anyone looking to get immigration advise.
assistance.
Read more

It was nice to be served by Amr Shehata at CIMMA ,The information and the session was prefect and up to the point -I strongly recommend CIMMA
Read more

The consultant, Adam, is very professional and well-organized. Highly recommend anyone who is confused on immigration matters.
Read more

Everything was perfect and i was satisfied with the conversation!
Answered all my questions in a very professional way !
Highly recommended!
Read more
Everything was perfect and i was satisfied with the conversation! Answered all my questions in a very professional way ! Highly recommended!
Very proffessional and attentive to details. No time wasted and to the point. I highly recommend Mr Amro as he helped me greatly and showed alot of empathy to my issue which is rare in this field. Thanks for your services.
Mr amr very helpful, polite and professional 🙏.. Helps me alot finding out how to start my journey 😊
I received clear answers in my consultation. Thanks!
Galvany Carrillo
2023-01-23
Trustworthy and professional attitude from the advisor and support team. Special thanks for Mr Amro and Ms Mylen for their sincere support.
Very helpful , knowledgeable team and professional specially Mr. Amr They gave great recommendations for different types of situations. They are very supportive even in Arabic language which was an advantage for clients live in the Middle East. Wonderful advisory services I highly recommend them
Imad Abdalwahab
2023-01-10
They have experience, clear and give an advise as the fact. I continue and I think they honest Every step I will write. Thanks CIMMA
I'm still in my early stage in the process. But what I'm seeing so far is highly skilled experts, devoted to help and support, regardless of the scope. *A year after above review was written*, and as my experience is now complete with CIMMA, I'd like to give them the full star. Not only did they successfully obtain our long wished work permit, but more because of the every step precise guidance, their honest estimations (no sugar coating) , and planning the process ahead all the way. What i admired most thru the journey with this consultancy service was being resourceful while executing solutions, and flexible with adaptation to scenarios as they come through